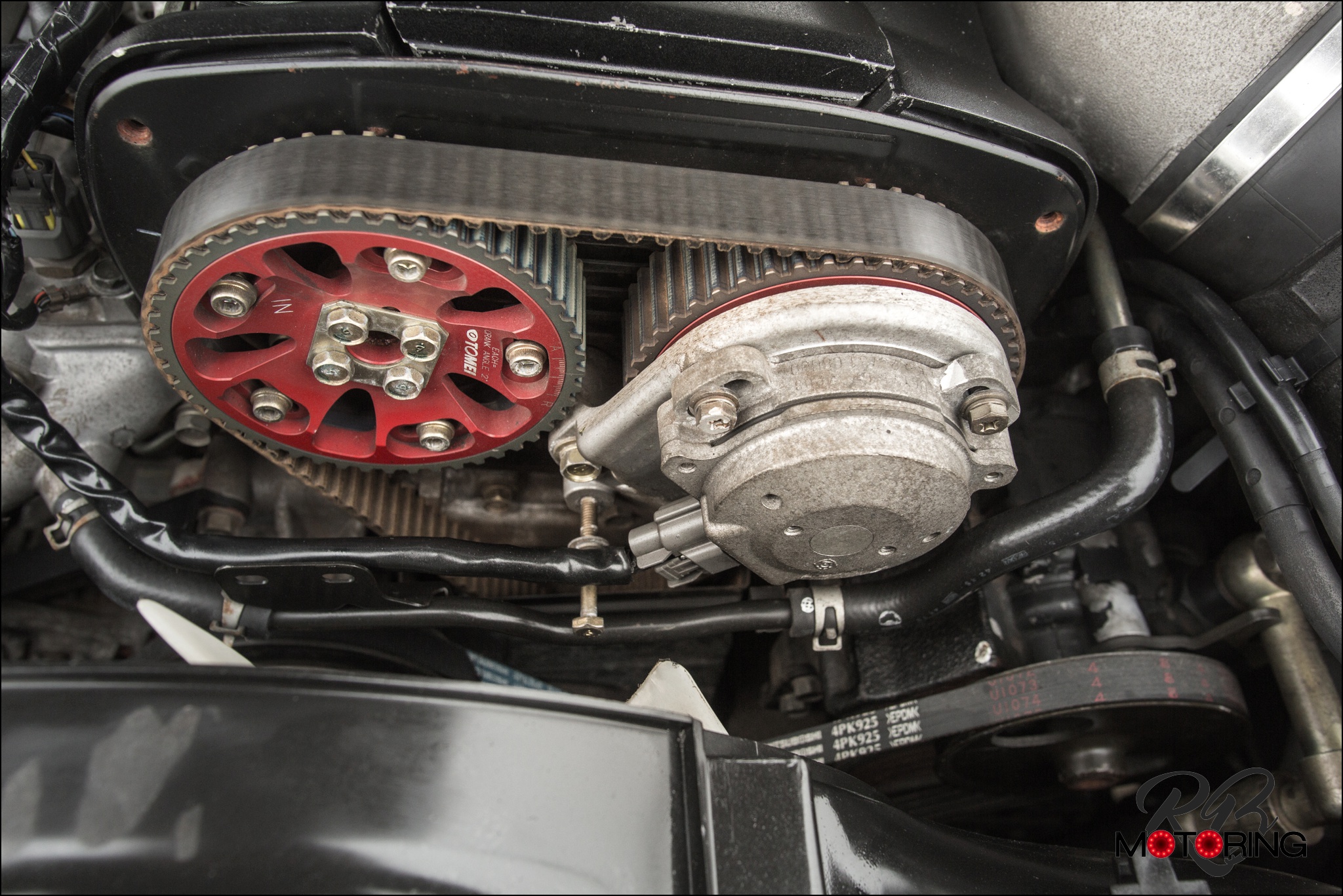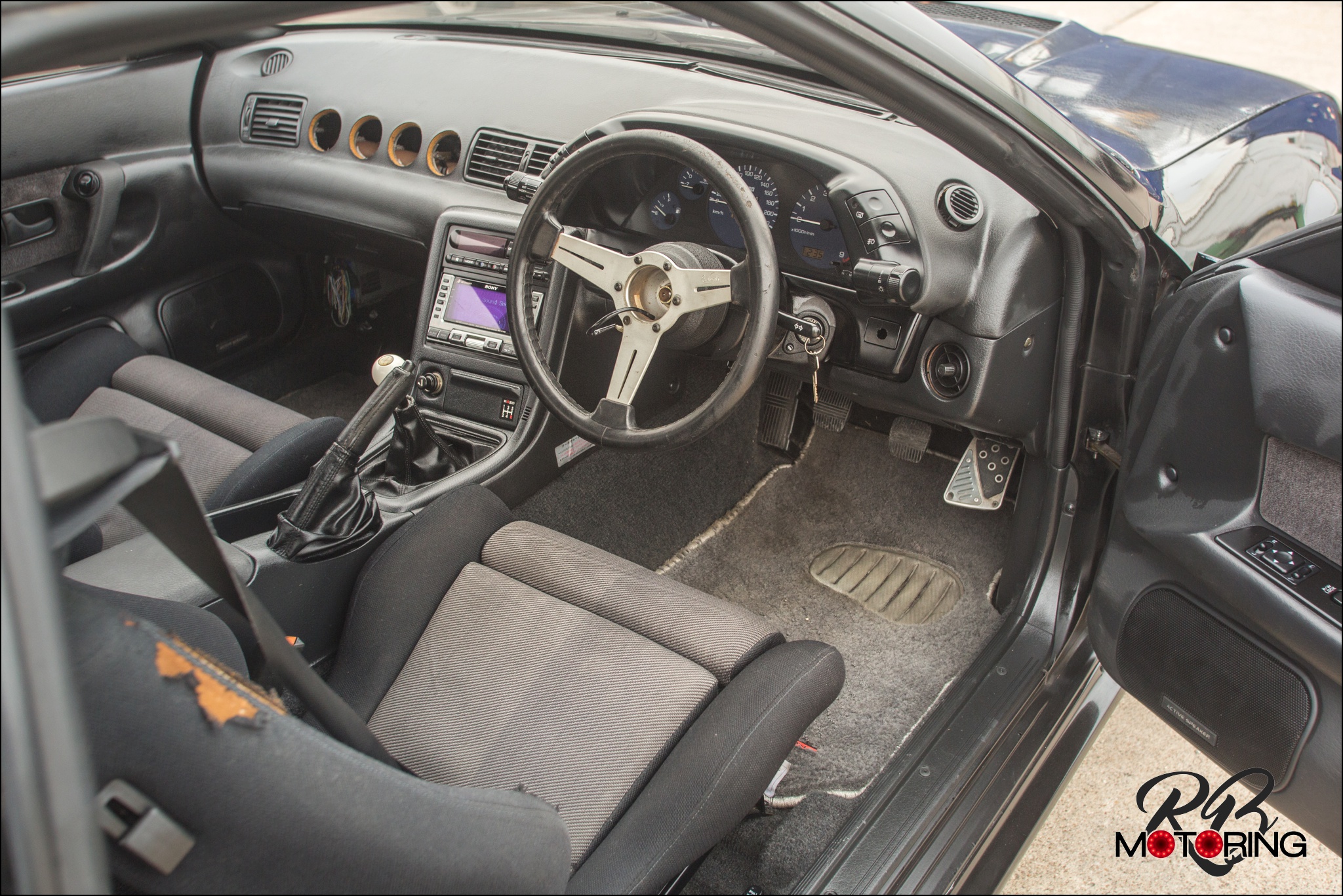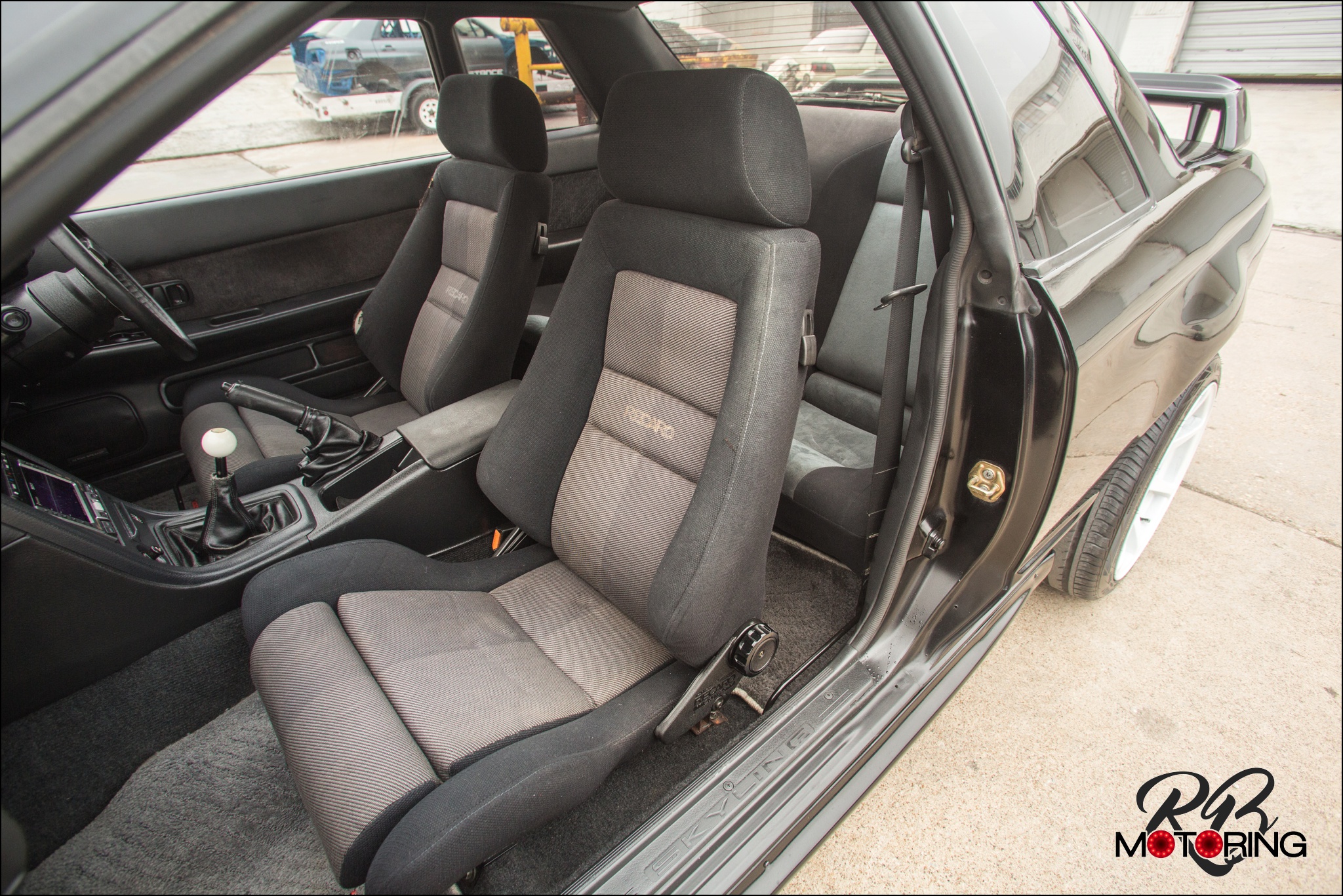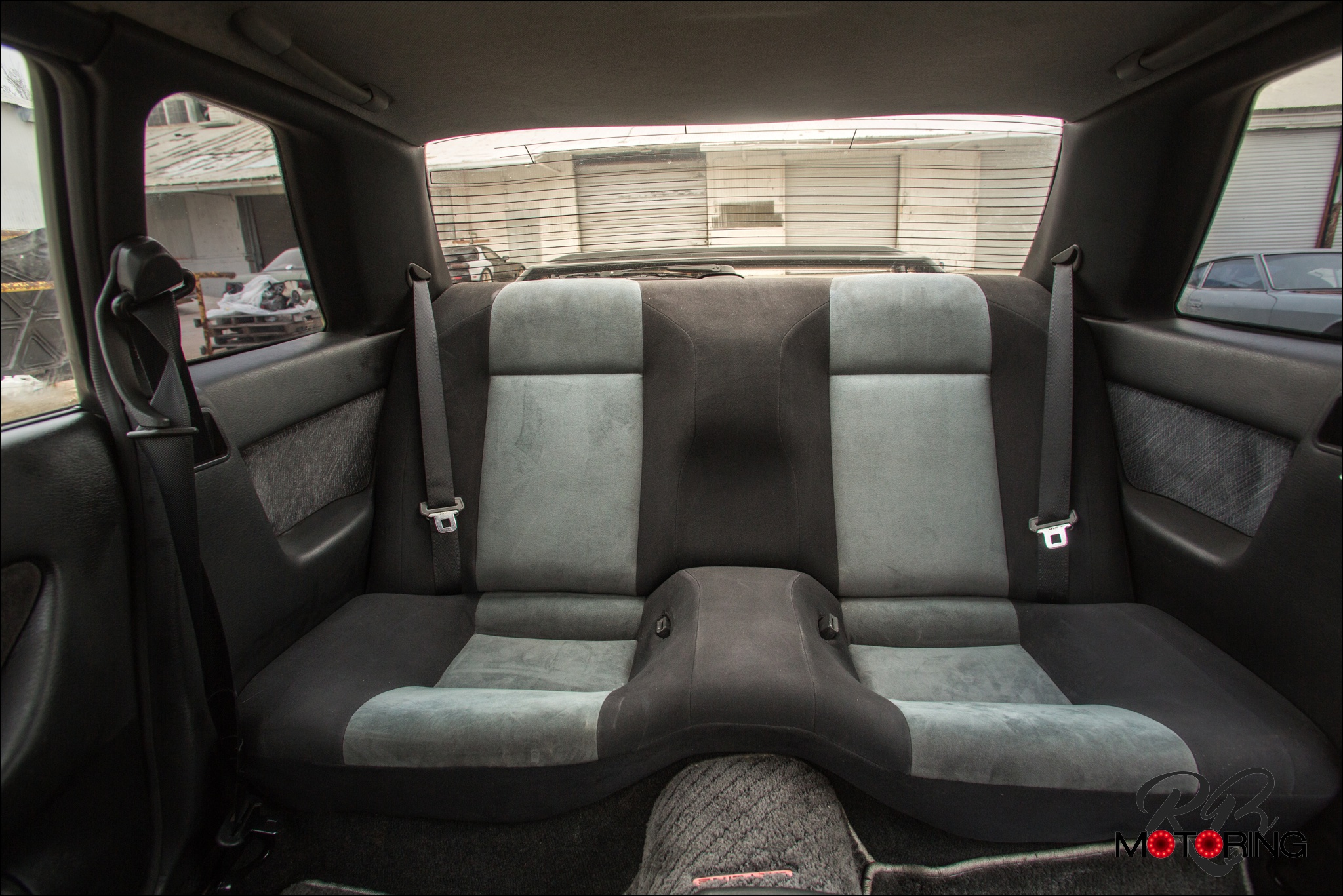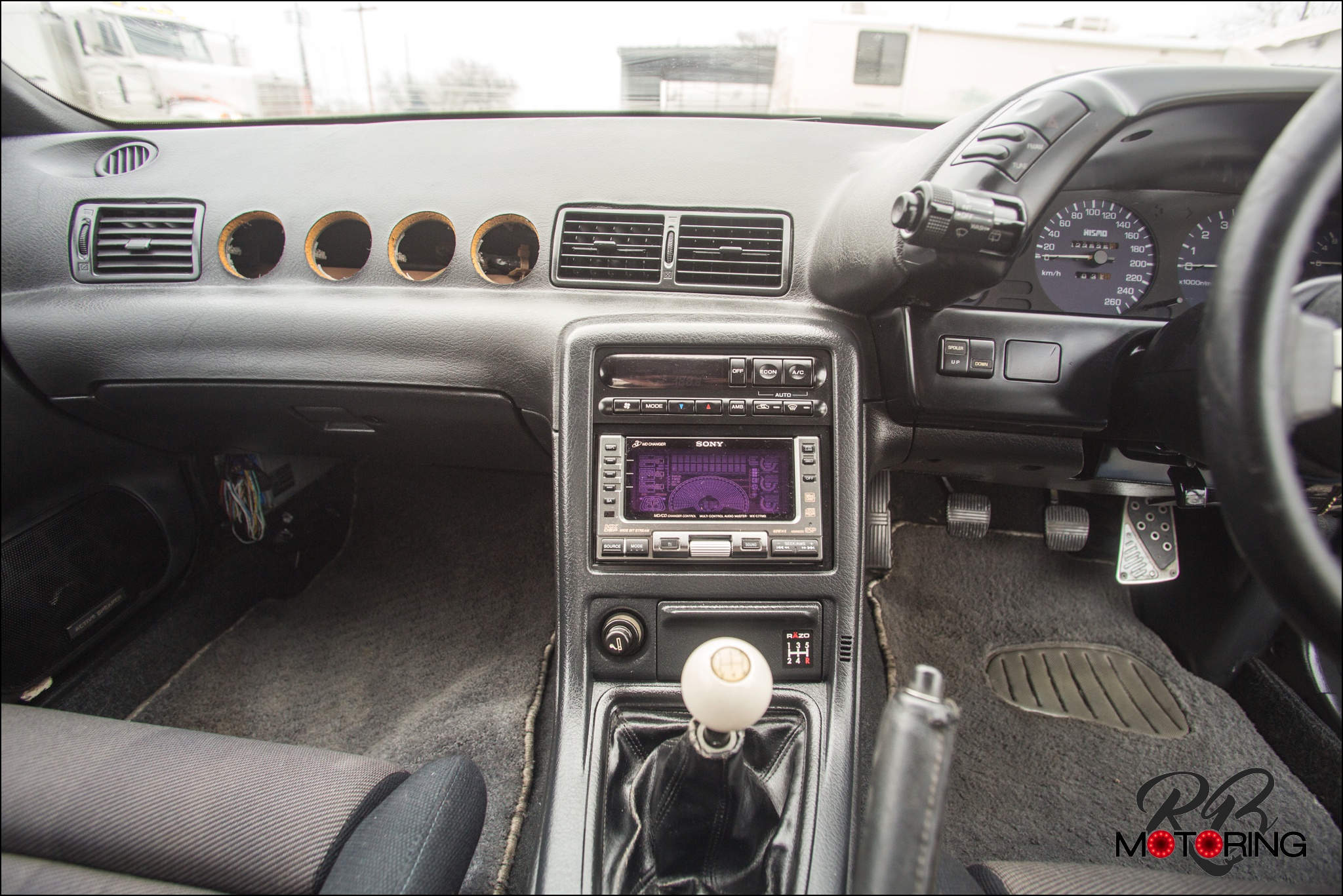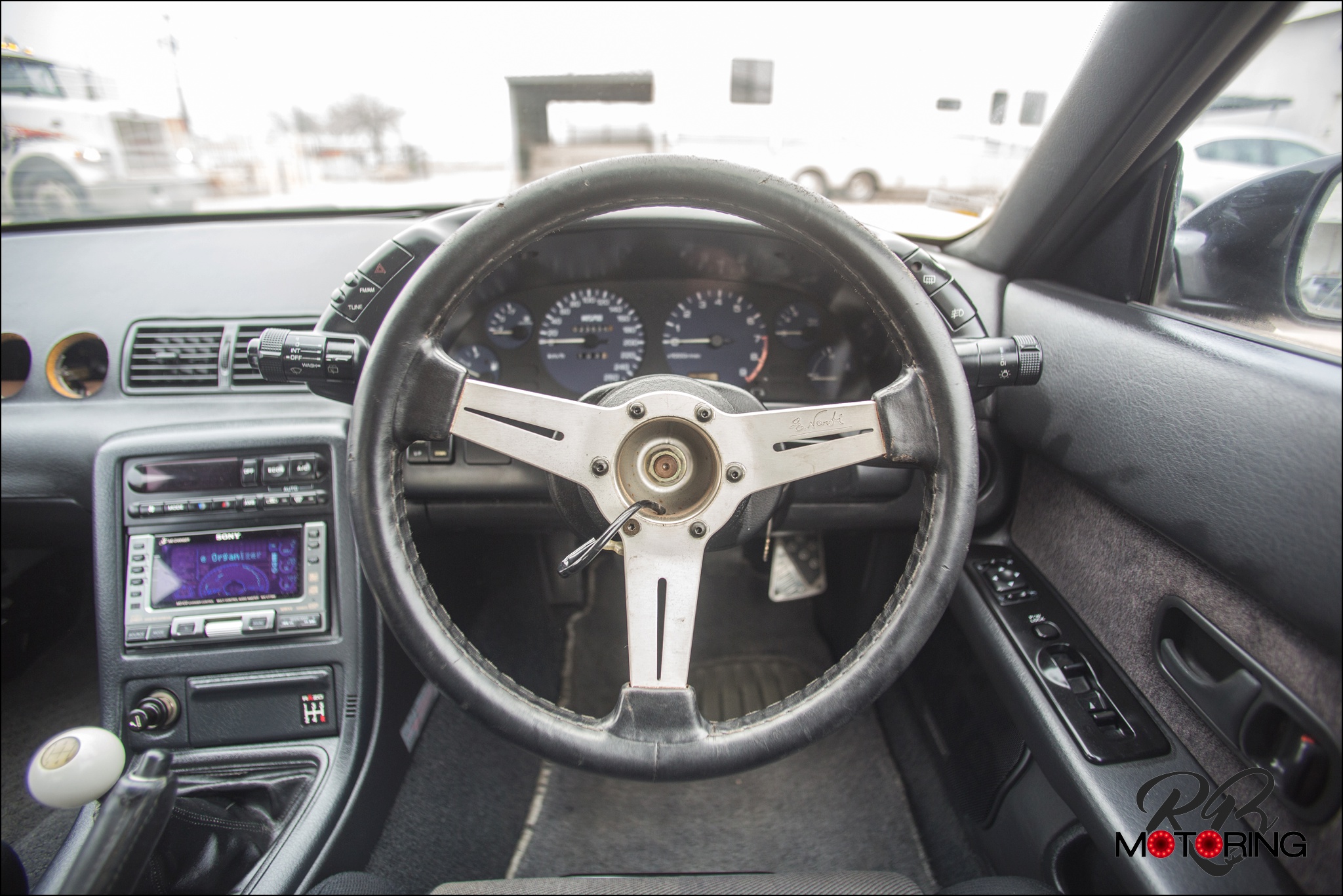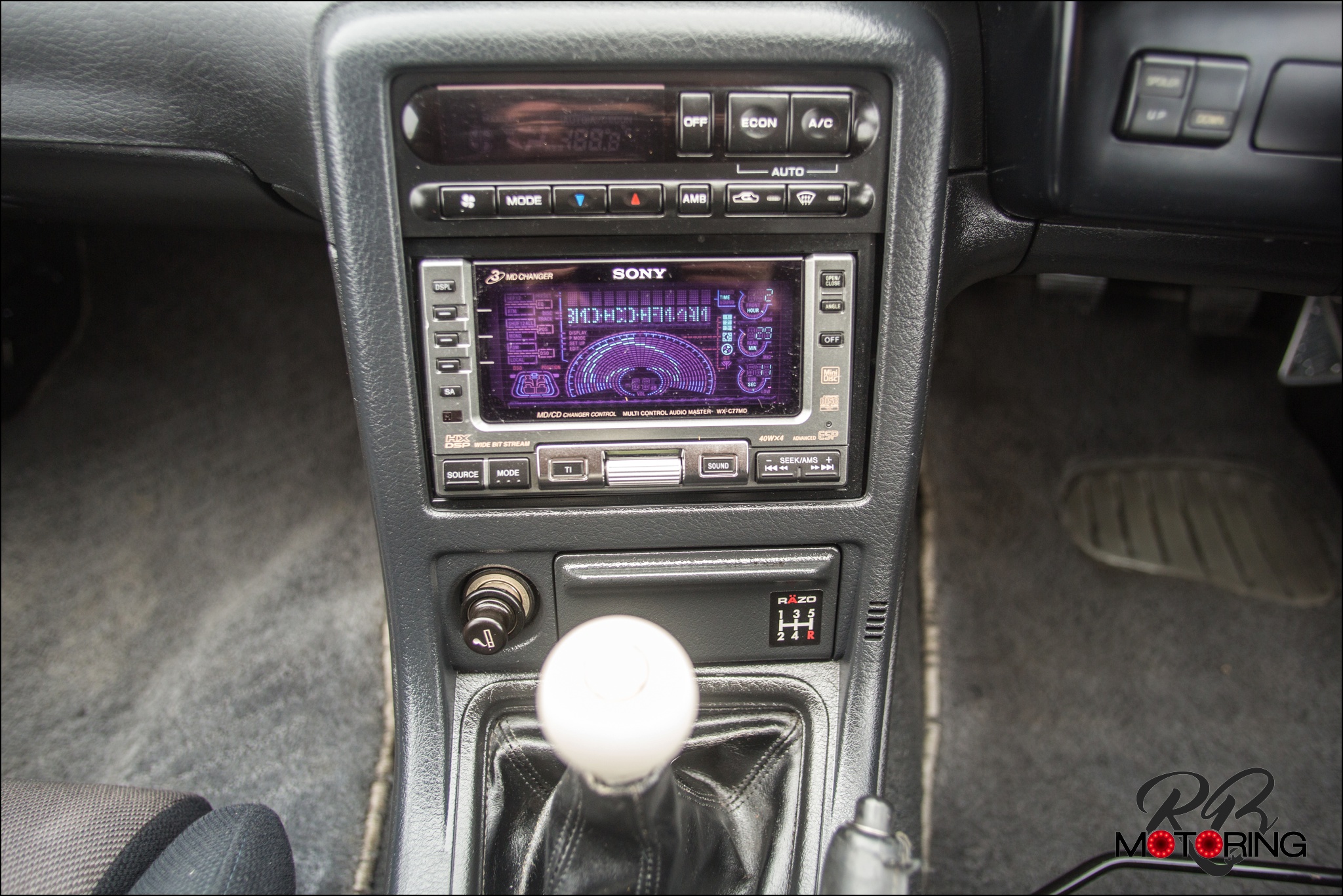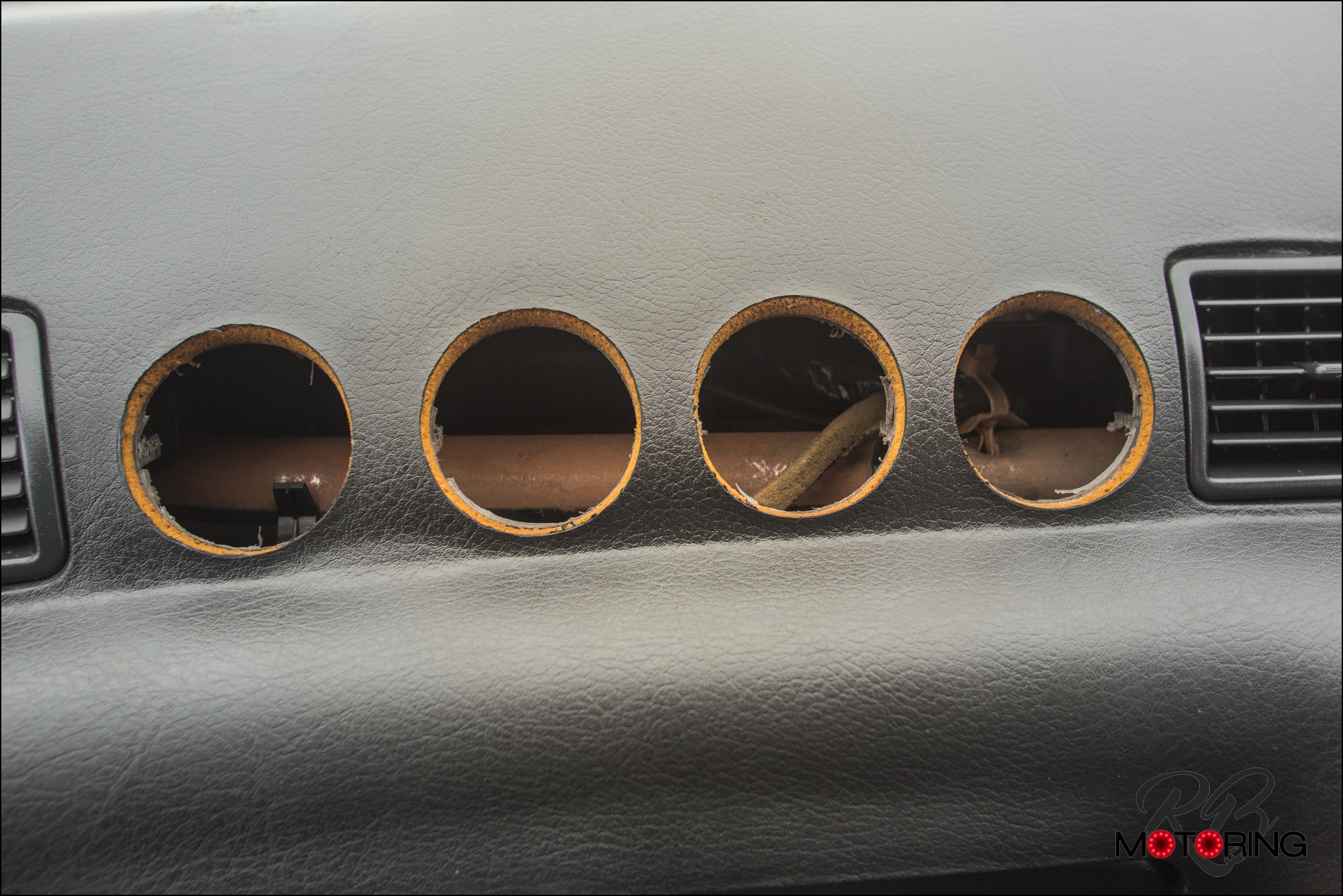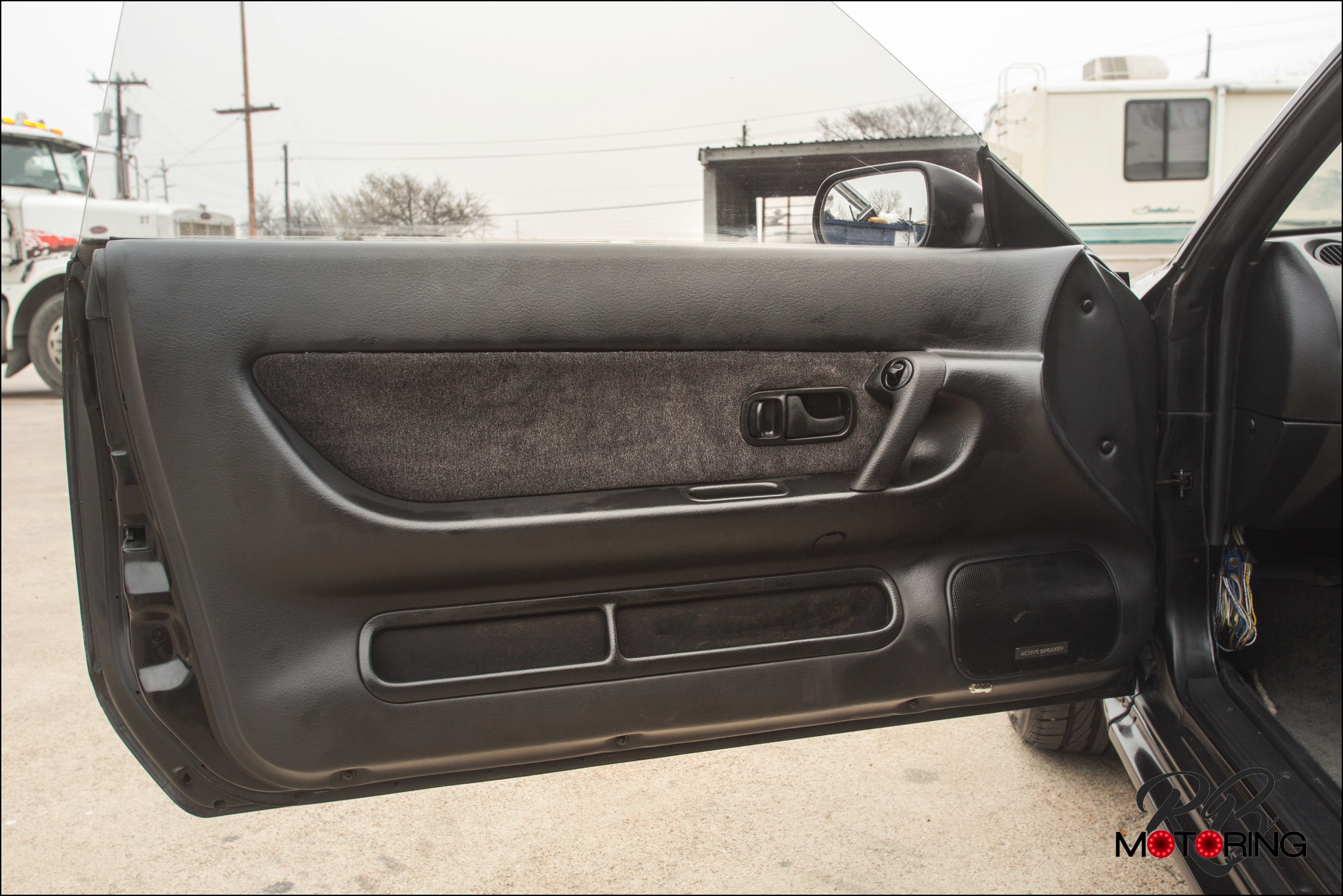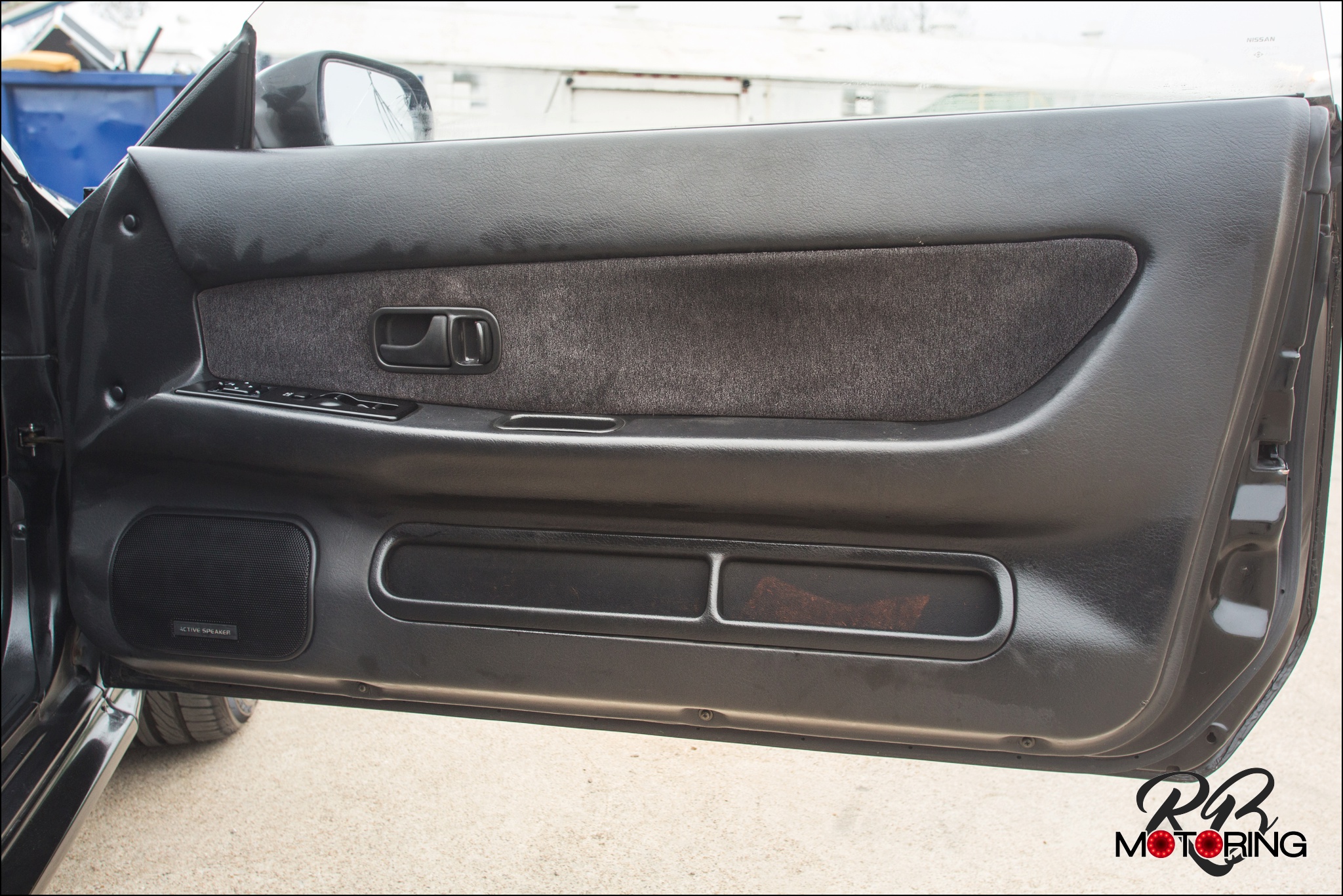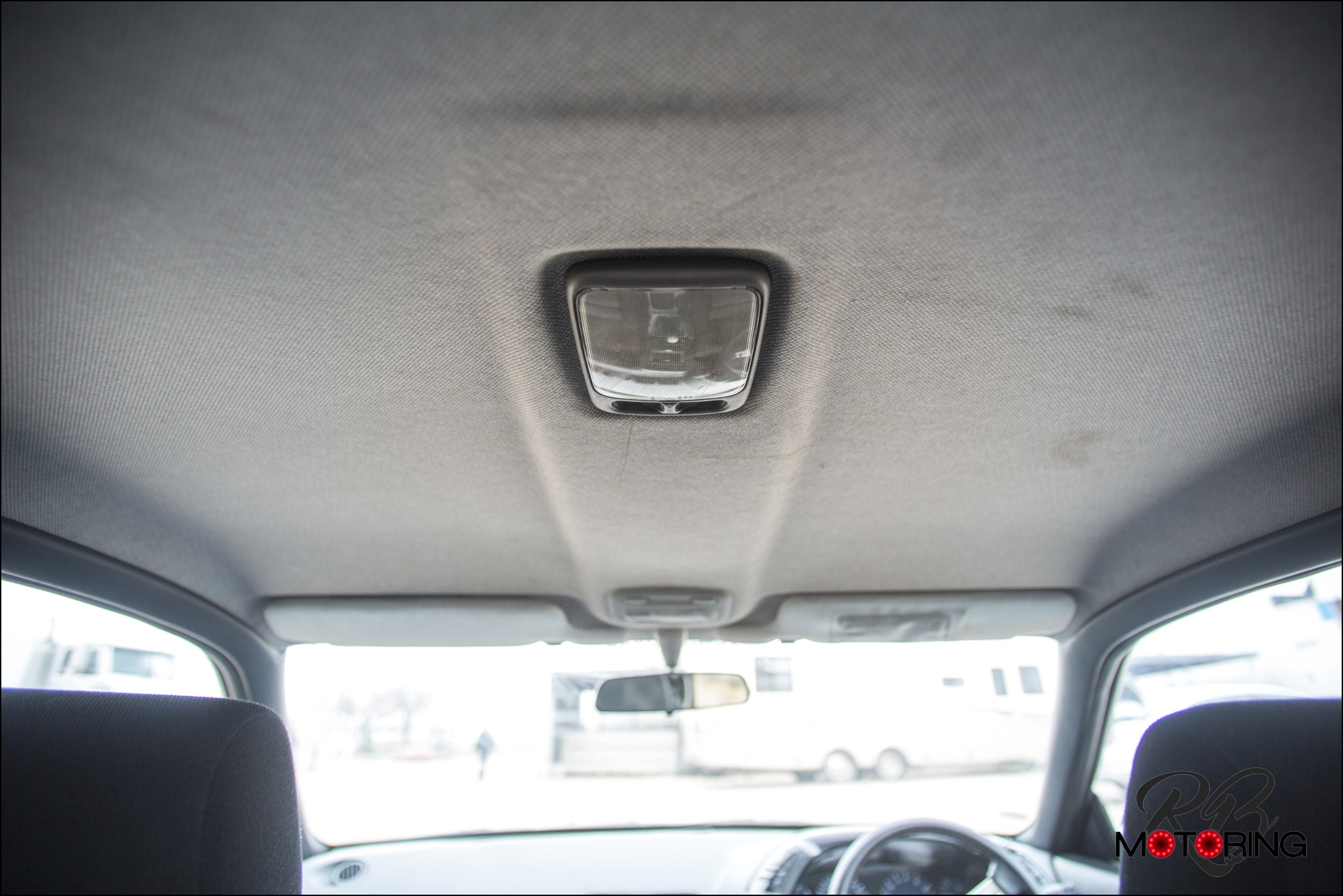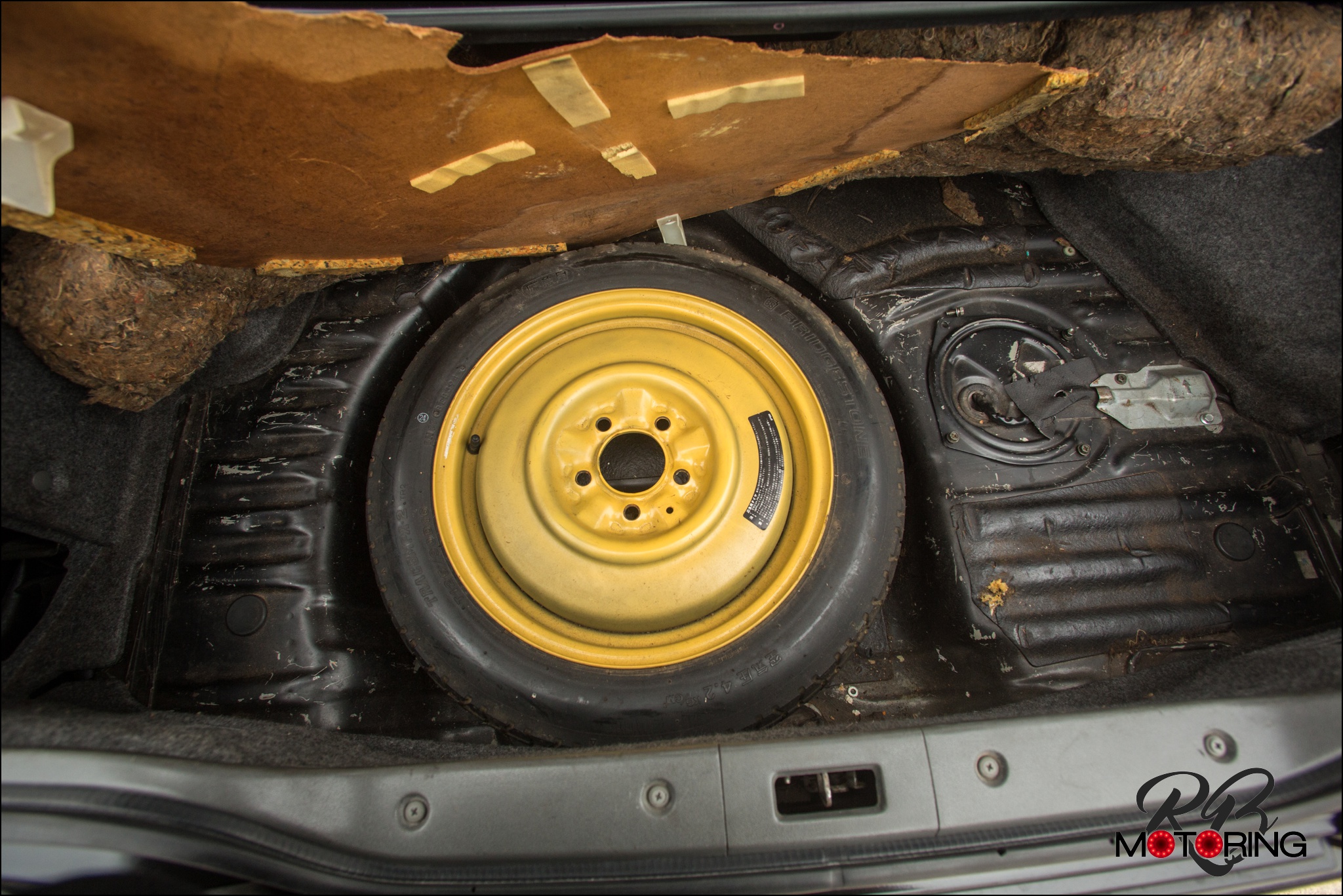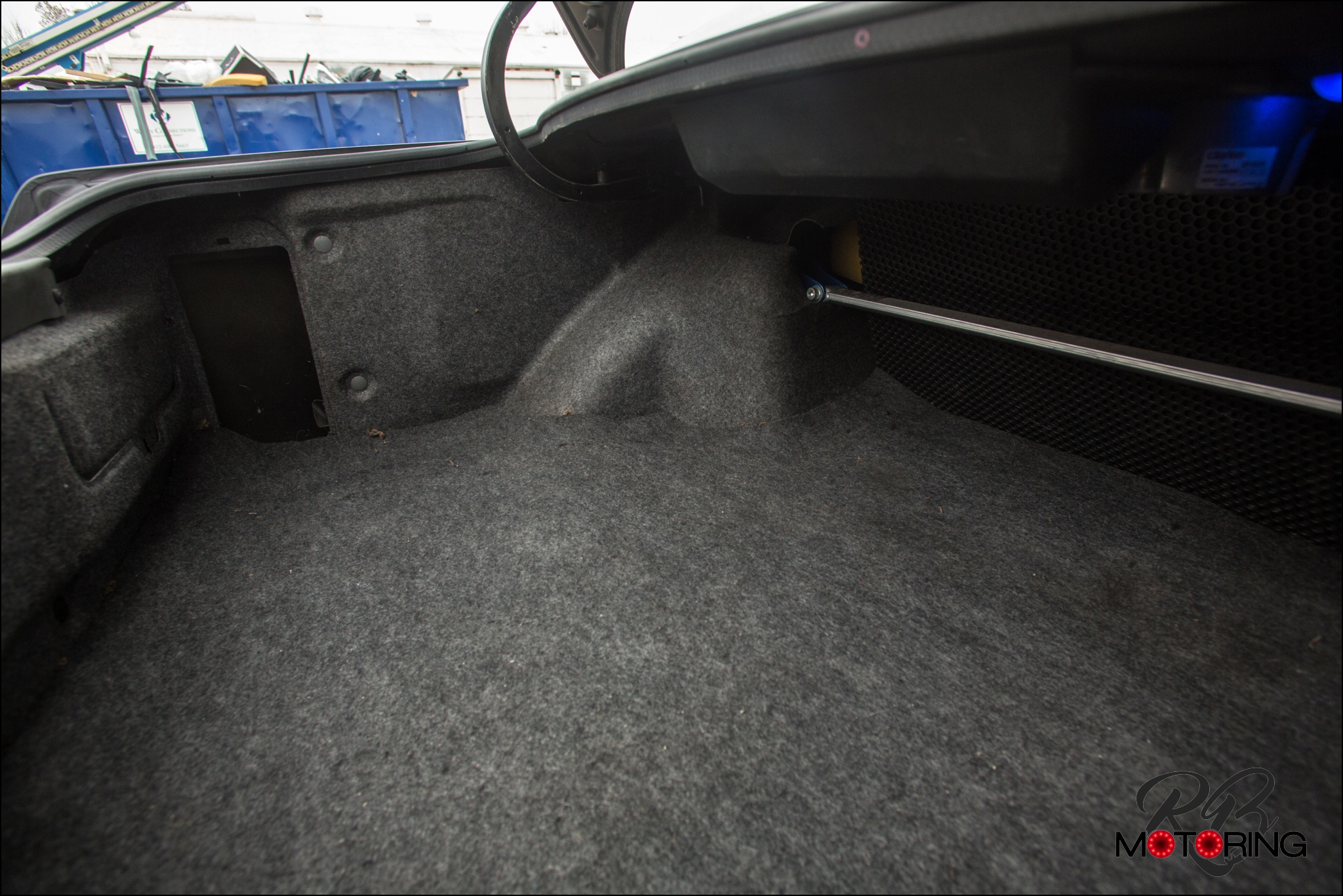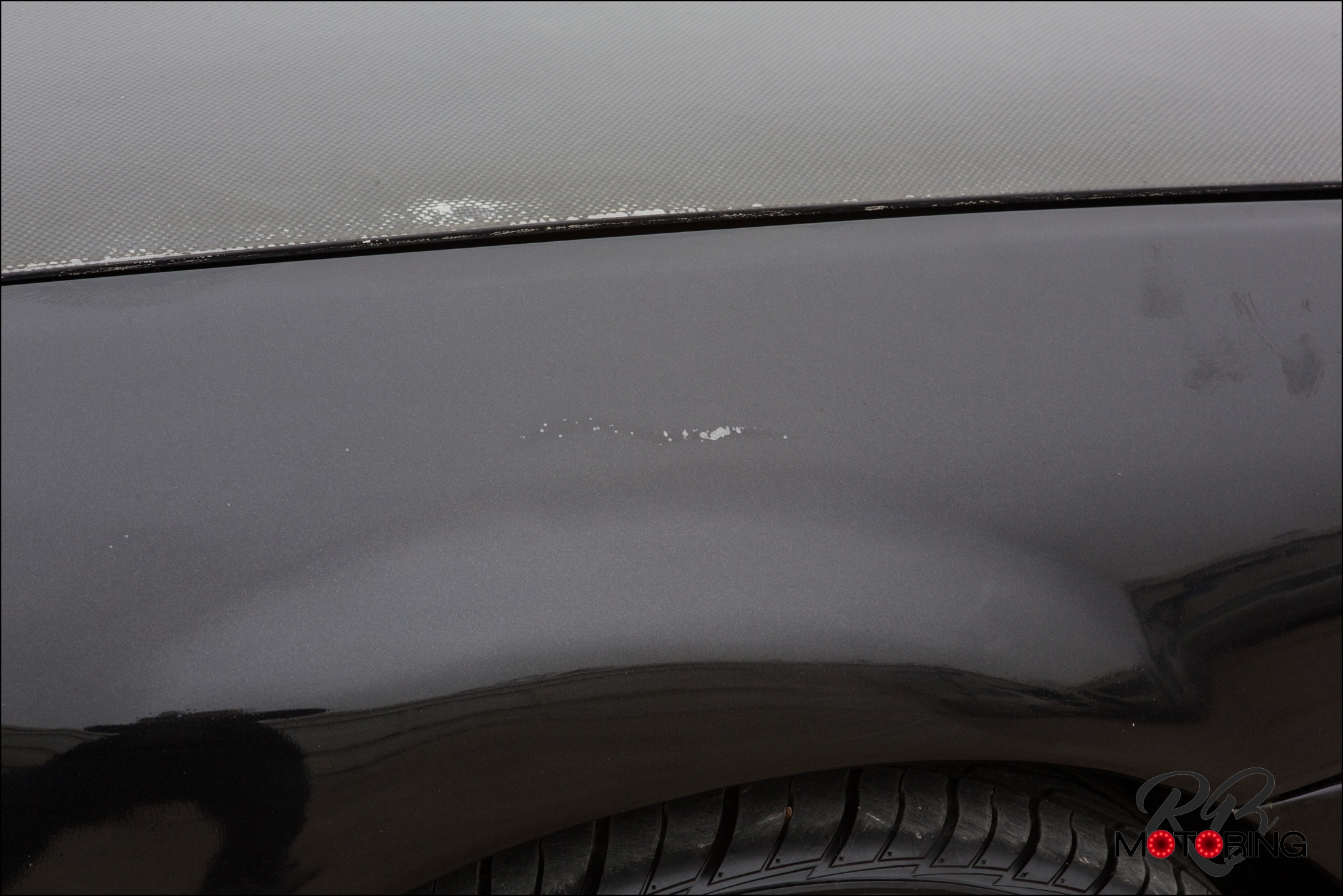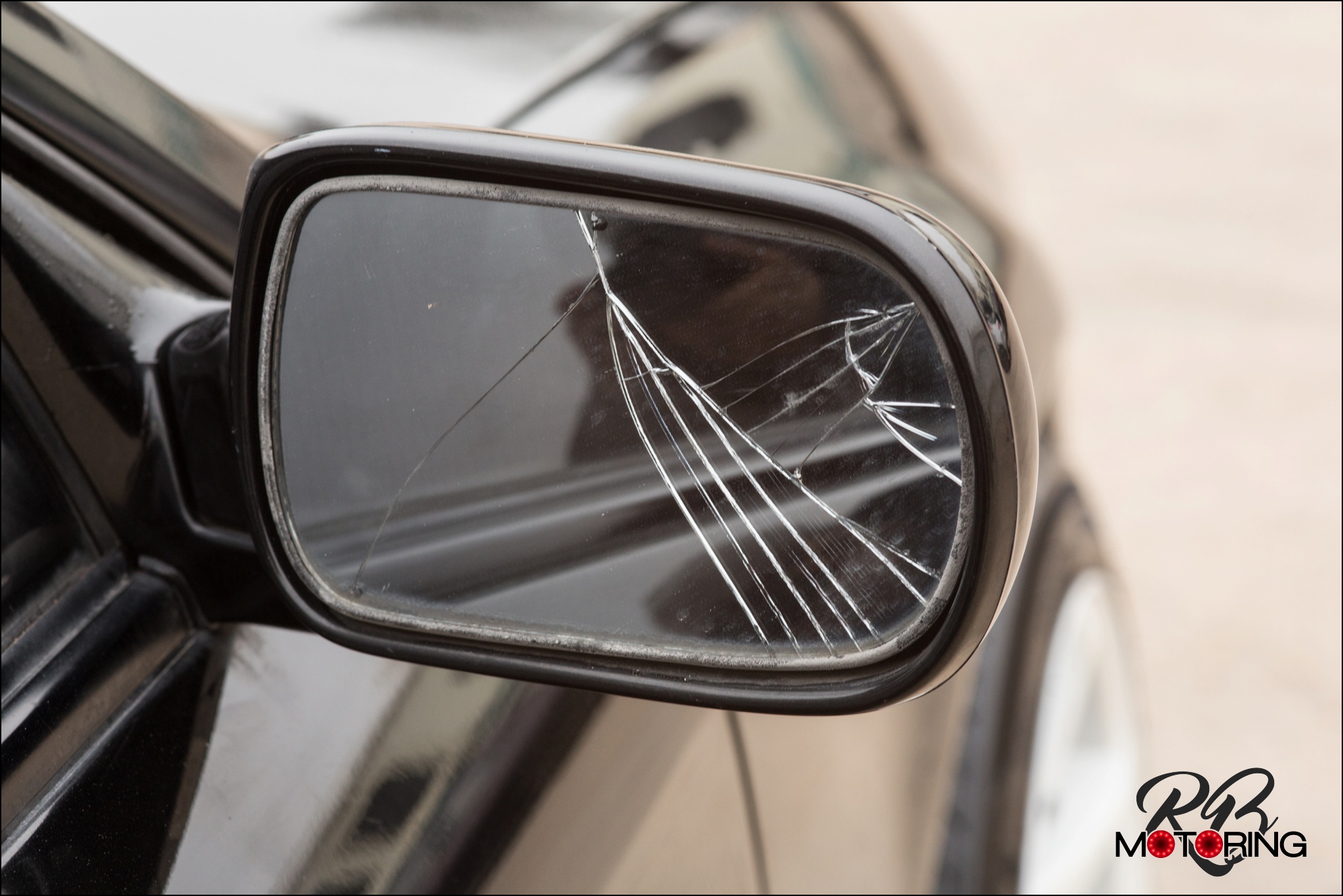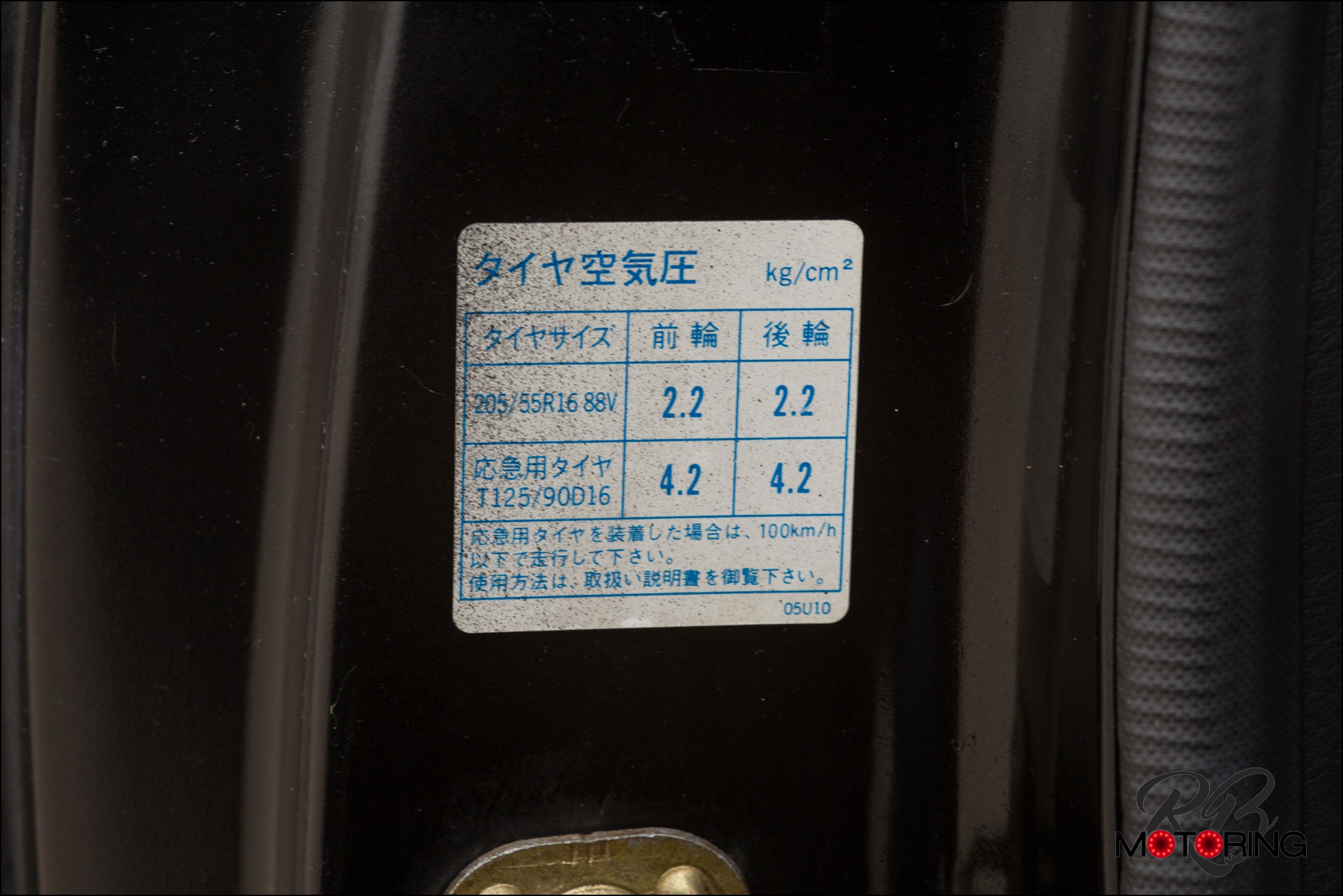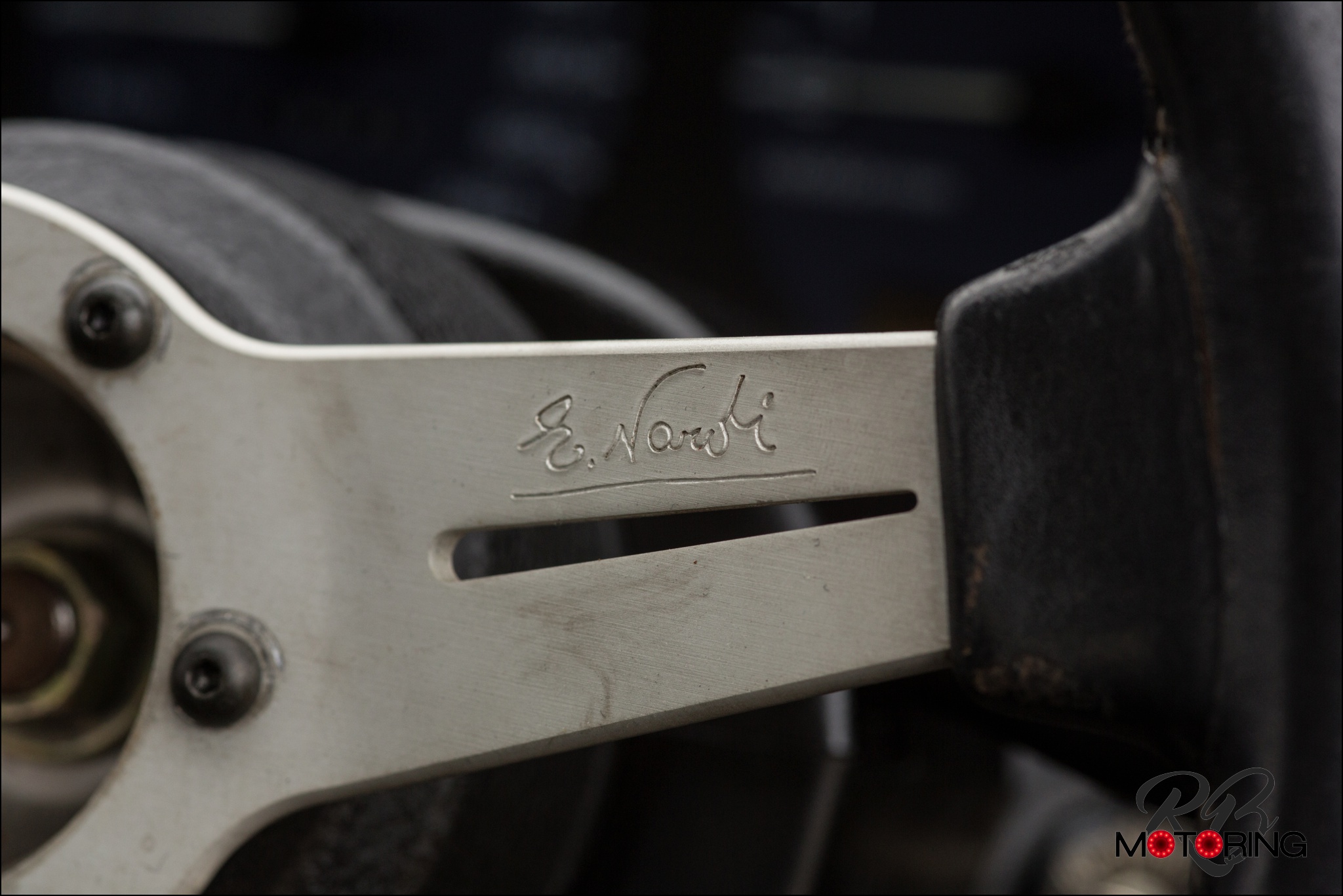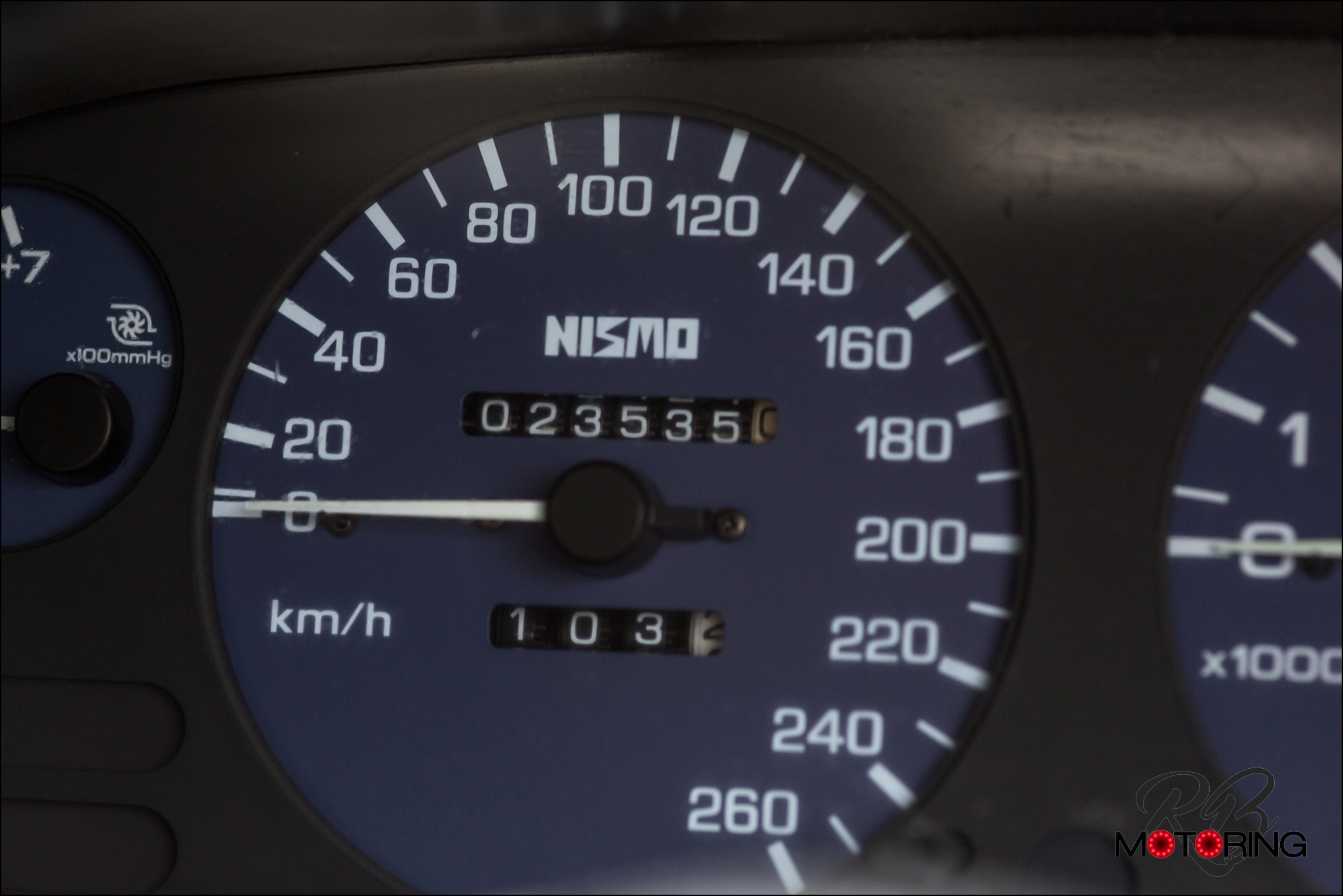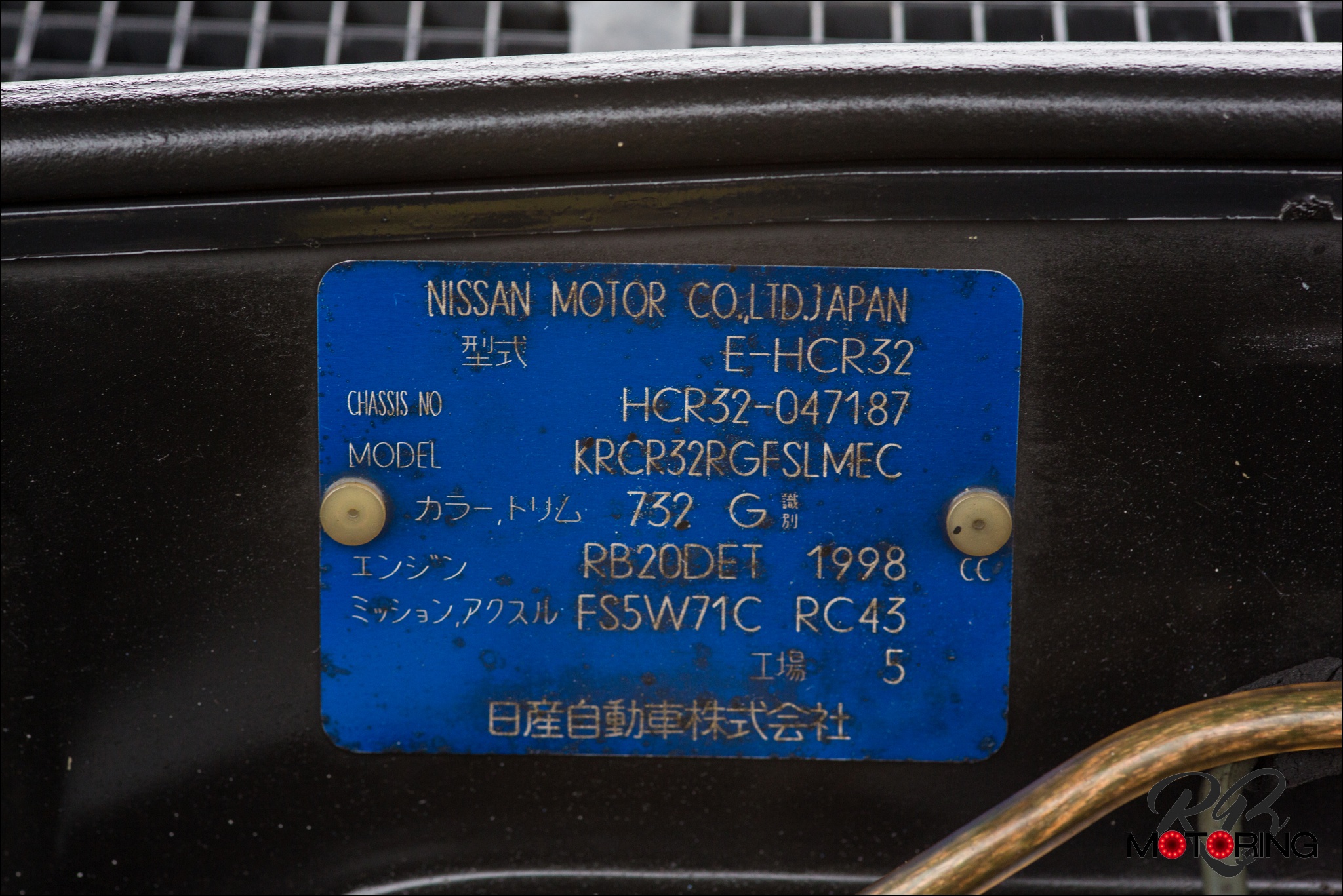 An R32 Skyline GTST with an RB26DETT from the GTR. If the RB20DET isn't enough power, then this is the car for you.
This car is the OEM black color, repainted at some point when the body was given a makeover. The owner in Japan swapped the front end to a GTR front bumper, along with the wider GTR front fenders and turn signals. A vented carbon fiber hood was added as well. The front and rear fenders are pulled and widened to match closer to width of the GTR. In the rear, the car received an OEM GTR trunk and wing to complete the transformation to the more aggressive GTR body. The wheels are a set of white 17s that fit the width of the car well.
The Nismo cluster has 23000kms on it, which is not accurate mileage. We don't have a record of the mileage on the RB26DETT engine that was swapped into the car.
The RB26DETT starts and idles well, and was kept mostly stock. The only visible modifications are the Tomei adjustable cam gears, and a set of HKS mushroom filters, and a Greddy exhaust. The car pulls and shift strong through all gears.
The suspension has seen some overhaul, with a set of Ohlins coilovers that are rather stiff. They have been raised to maximum ride height to avoid the body of the car being damaged in shipping, so there is plenty of room to lower the car from where it currently sits. Front and rear Cusco strut bars stiffen the chassis.
The interior of this RB26DETT swapped GTST has a few upgrades. The seats are reclinable Recaro seats that are comfortable and supportive. They do have some tears as shown in the photos. The dashboard has 4 60mm holes cut for gauges to be added. The previous owner had a set of 4 Defi gauges in there, but kept them prior to the sale. The steering wheel was swapped to a Nardi wheel.
Headlights, turn signals, brake lights, etc. all work well. When the car came in to our shop, the clutch was starting to slip, so we replaced them. The car now has a Spec Stage 3 clutch and a lighter-weight steel flywheel.
As with all cars in our inventory, this Nissan Skyline has a Texas title and is ready to be signed over to your name in your home state, just like any other used car.