1992 Nissan Silvia S13 SR20DET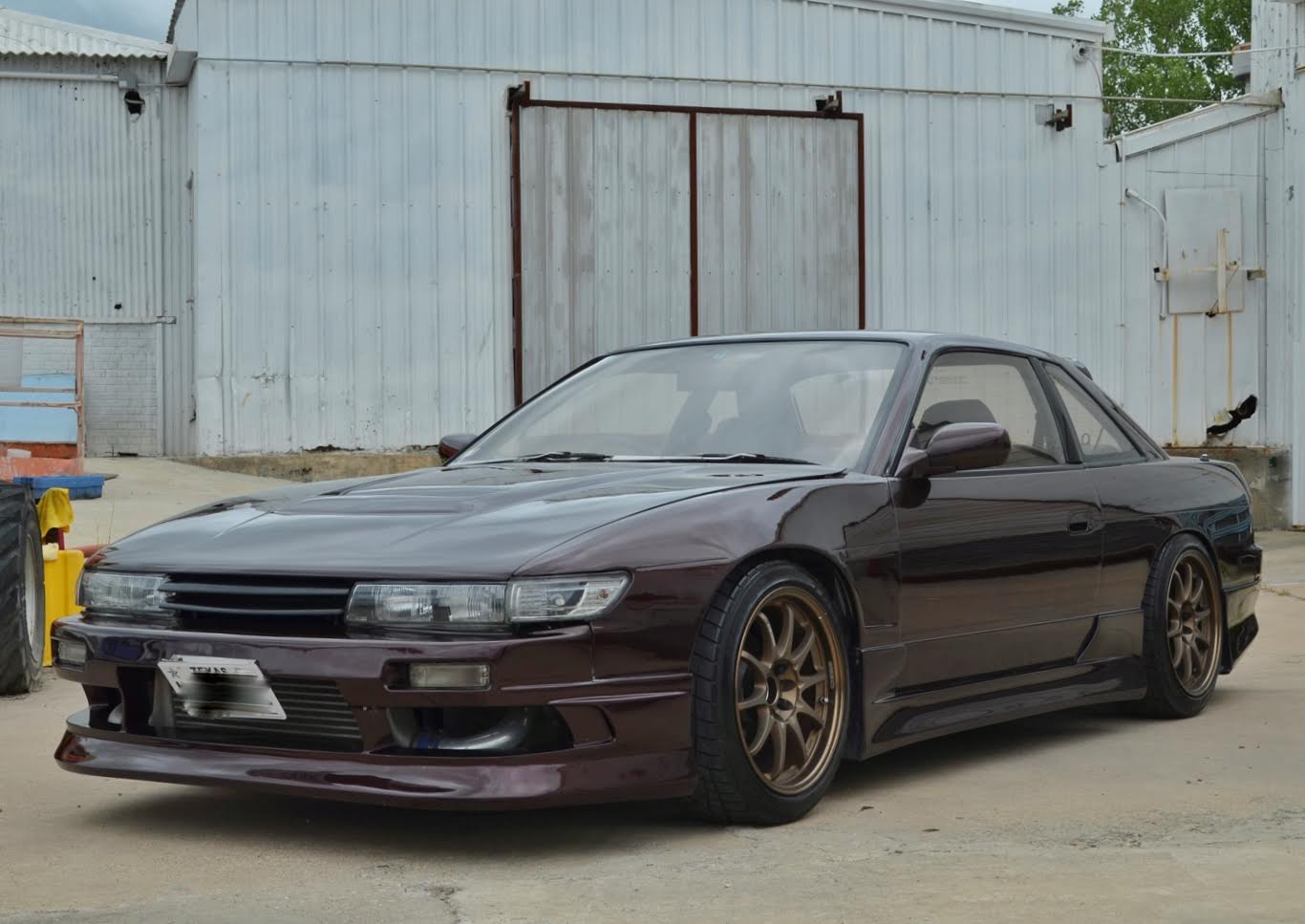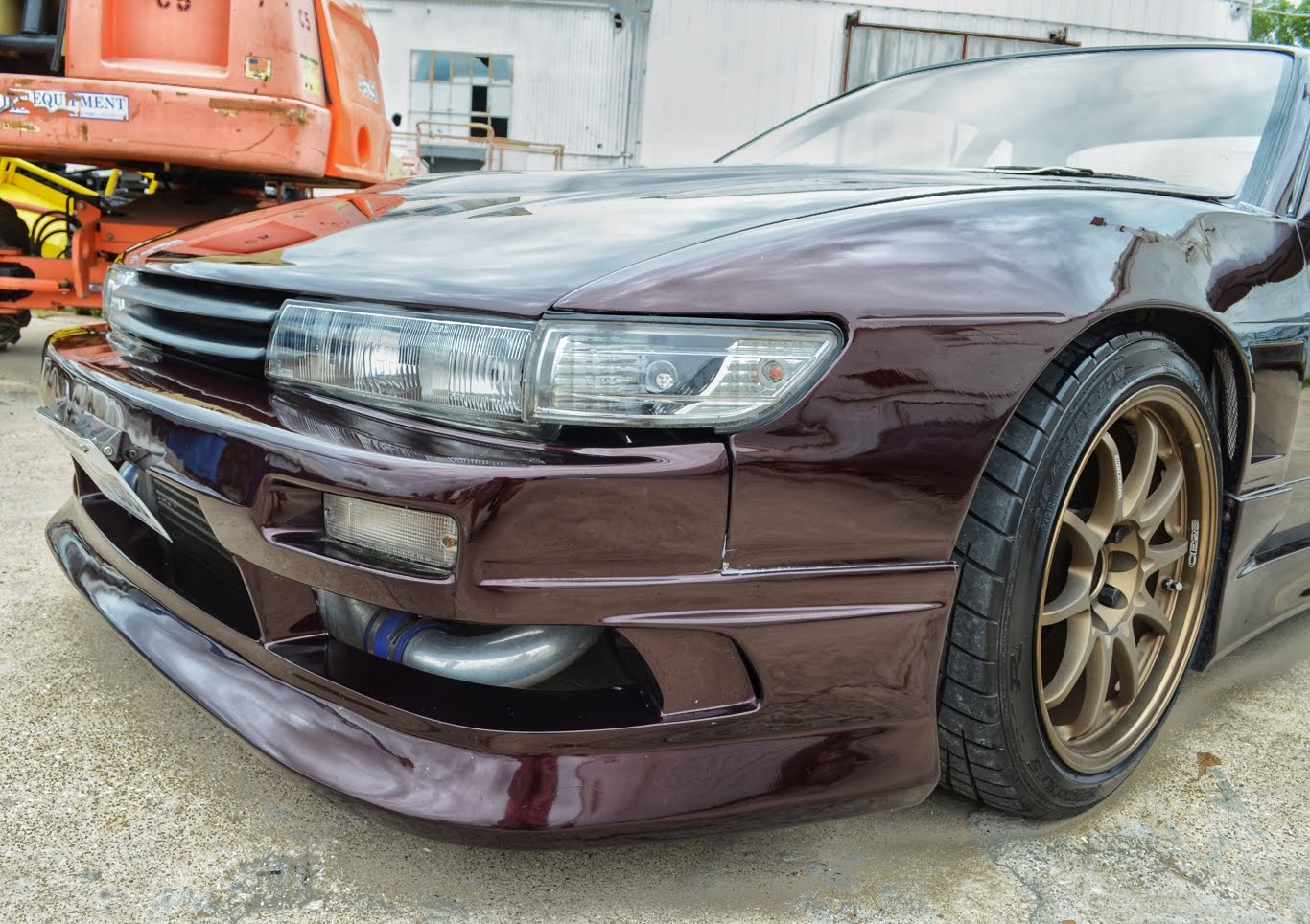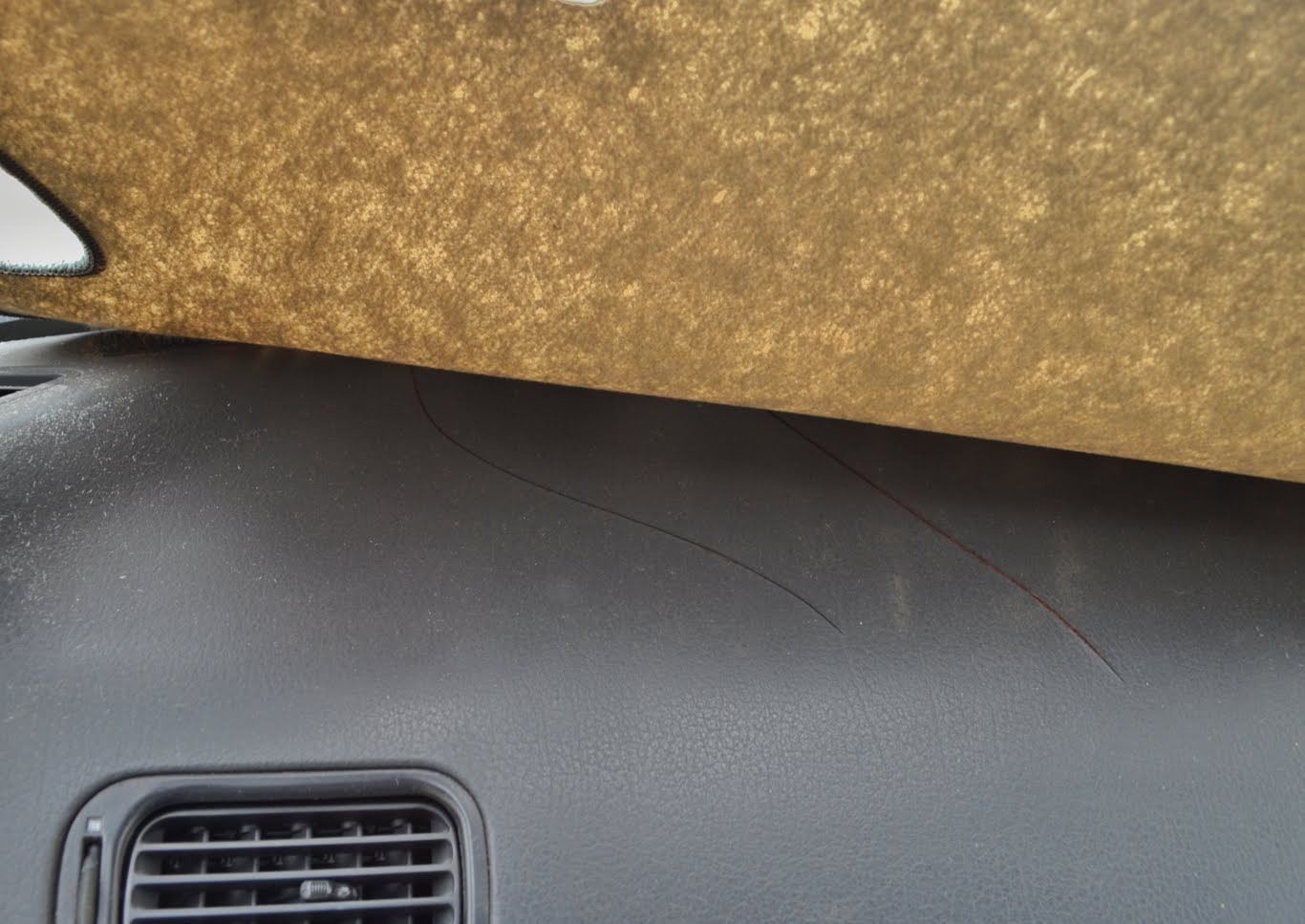 $14,999
An S13 Nissan Silvia Ks with an SR20DET is available now in our Texas inventory, ready to be picked up or shipped anywhere in the USA. If you like the feel of being put back in your seat, then this is the car for you.
This car is painted black cherry pearl, and has been repainted recently on the hood, truck, and spoiler. The owner in Japan did significant and proper body work to this car. All the body panels are secured without the use of zip ties. A vented carbon fiber hood was added as well, and has been painted to color match the car. The Nissan Siliva has a set of widened and vented front fenders, along with wider rear fenders. In the rear, the car has a subwoofer included with an original iPod connection upfront, in case you want to go retro. The wheels are a set of 17" bronze Work XD9s that fit the width of the car well.
The cluster has 171,500kms on it, which is not accurate mileage. The speedometer on this car does not work, but RPMs and all other gauges seem to be in good working order.
The SR20DET starts and idles well. A boost controller, Blitz filter, aftermarket blowoff valve, and an aftermarket exhaust have been installed by the owner in Japan. The car pulls and shifts strong through all gears.
The suspension has seen some overhaul, with a set of aftermarket coilovers, and front and rear strut bars.
The interior of this PS13 has a few upgrades. The driver seat is a reclinable BRIDE that is comfortable and supportive, with regular bolster wear as shown in the photos. The dashboard has a well fit cover, and does have the typical S13 cracking underneath. The steering wheel was swapped to a MOMO wheel with a working horn.
Headlights, turn signals, brake lights, etc. all work as expected.
As with all cars in our inventory, this Nissan Silvia has a Texas title and is ready to be signed over to your name in your home state, just like any other used car.