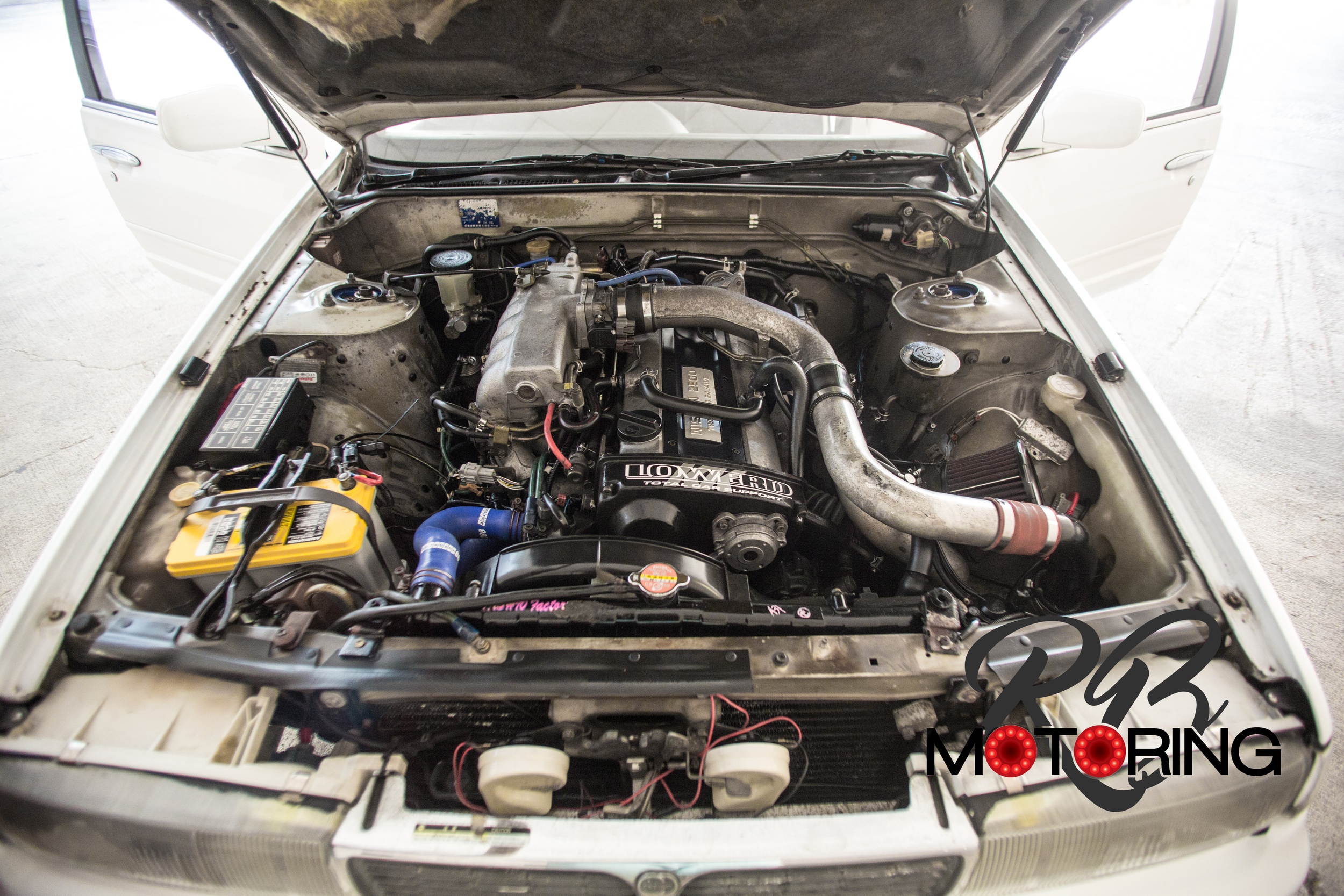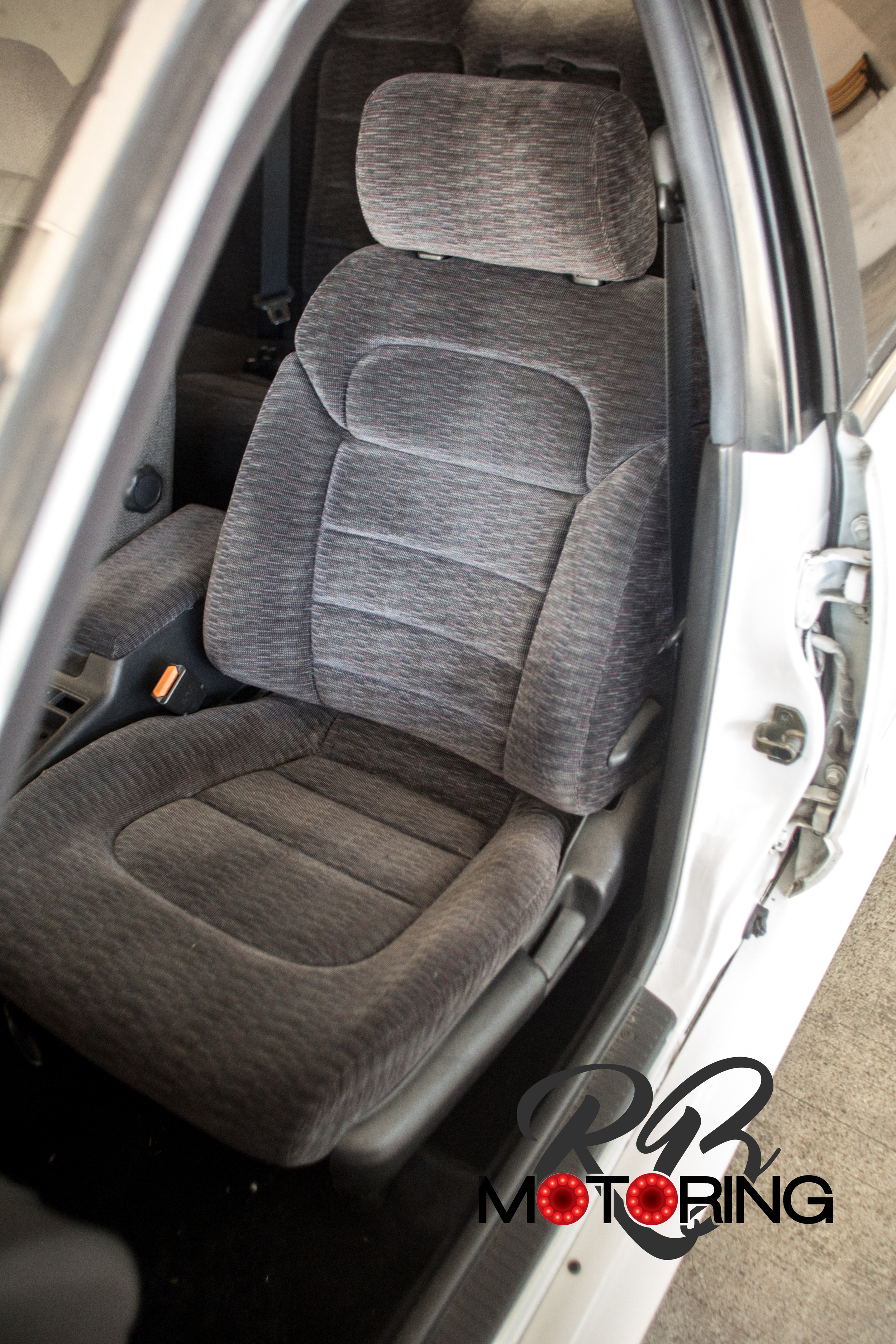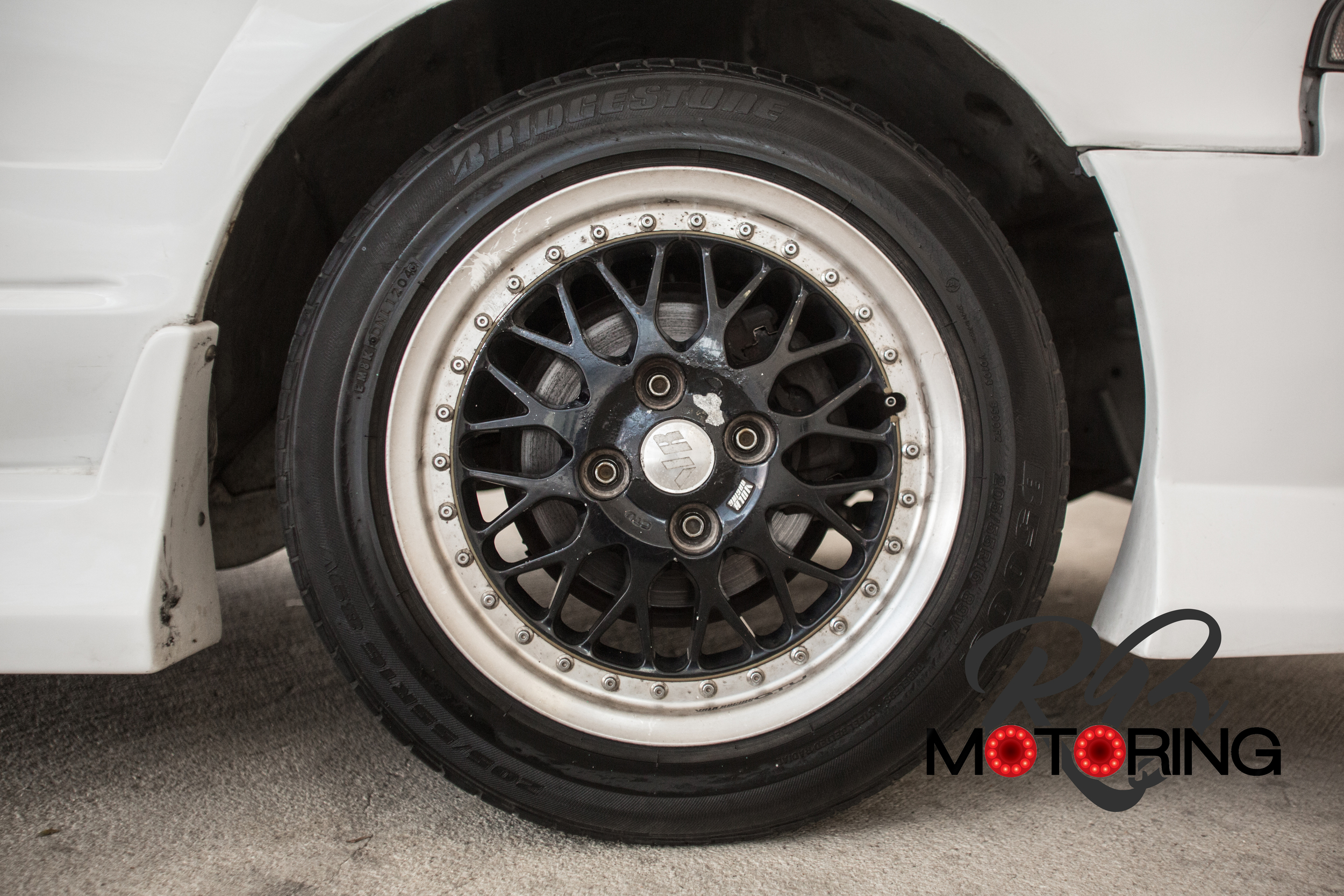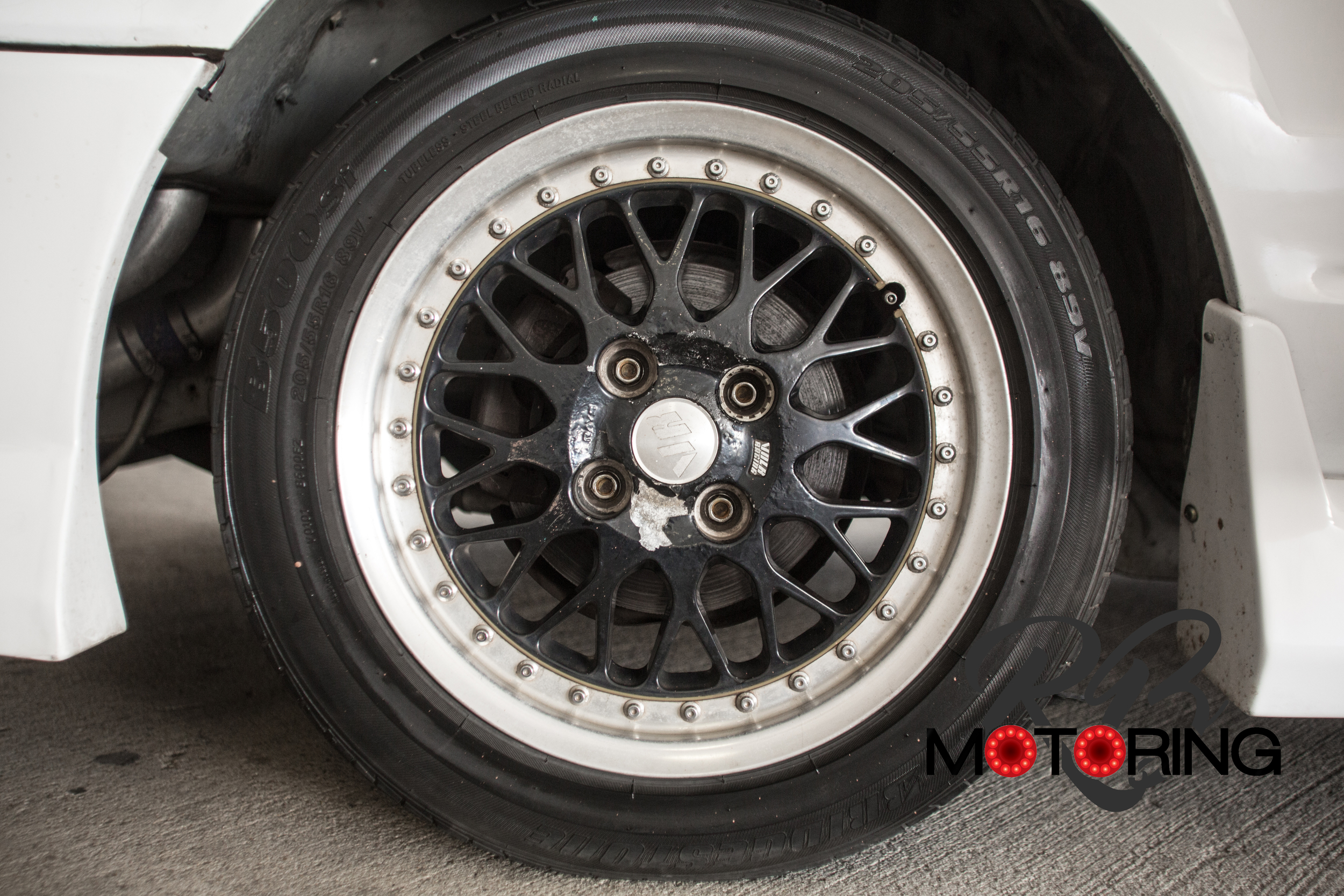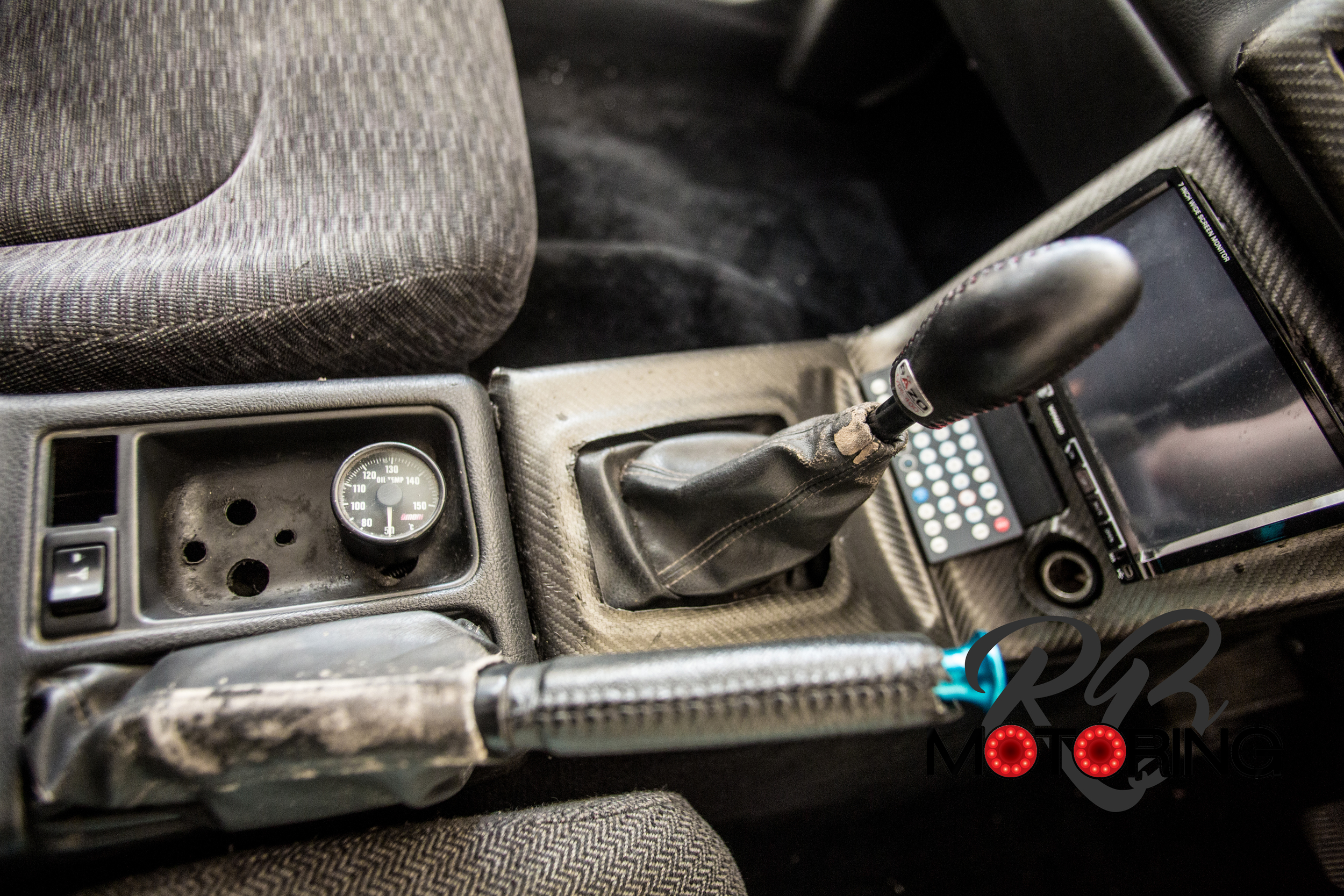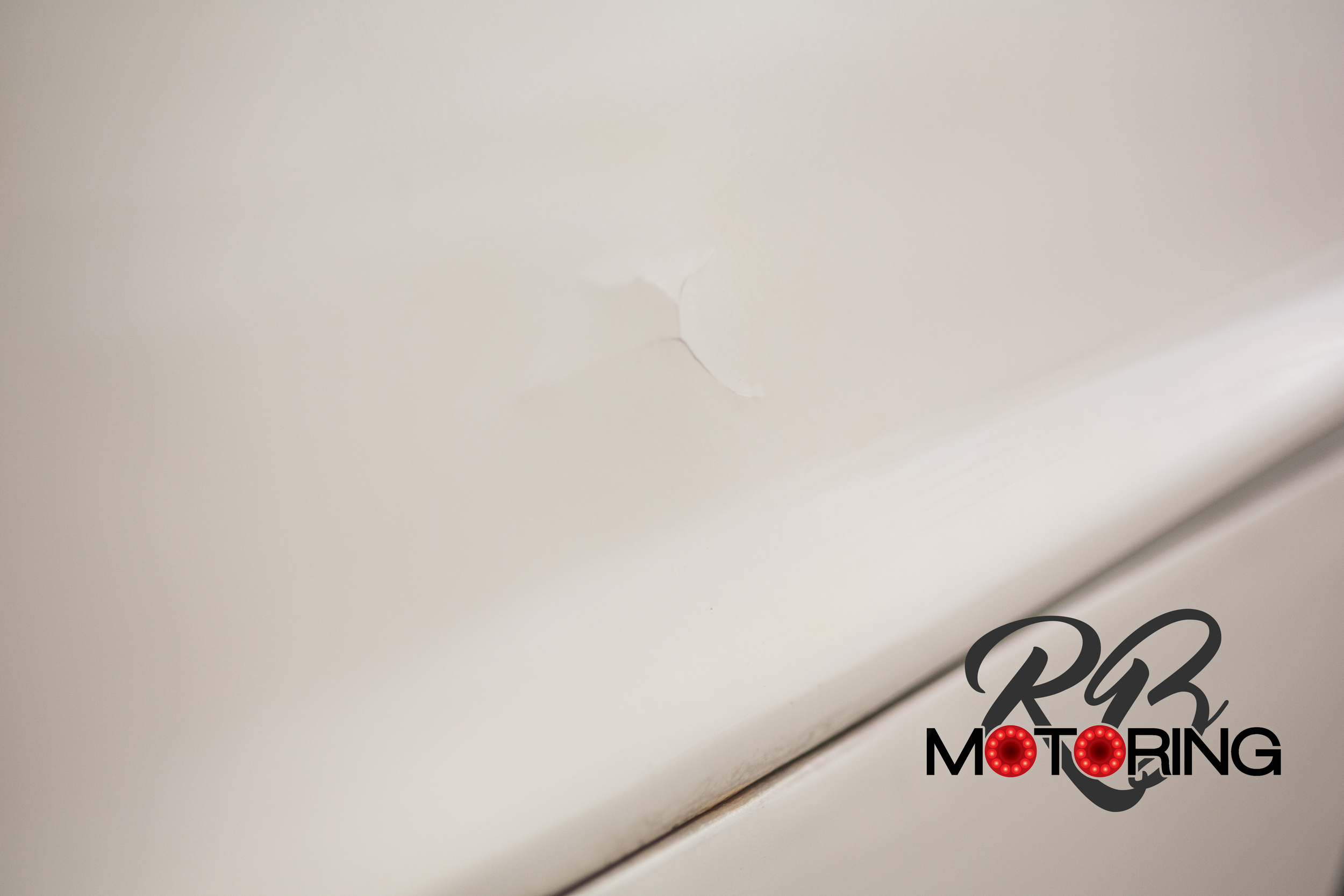 $10,499
This Nissan A31 Cefiro is a purpose built drift car that still acts as a comfortable daily driver. The A/C works, and we've driven this car over 500KM since it landed without a single issue.
The first thing that catches your eye about this Cefiro is the aggressive body kit. The kit is known as the "Wonder Body Kit": front and rear bumpers, sideskirts, and vented fenders give the car an aggressive, lowered look. All panels are color matched to the existing white paint, that still shines. The headlights were replaced with HIDs, and the turn signals were replaced with LEDs up front.
Engine wise, this Cefiro has received the works: the factory RB20DE was replaced with an RB25DET from the R33 Skyline GTS-T, along with the 5 speed transmission, and upgraded clutch. The clutch slave cylinder is also brand new. A Blitz front mount intercooler and piping kit was added to fill the space in the front bumper, and add extra cooling to the turbo. The only other engine modification is an Apexi air filter that was cleaned upon arrival. The rear end was replaced with a locked differential that gets the car sideways with ease. As with all our cars, the battery was replaced with a brand new Optima Yellowtop battery.
Just about every suspension component received an overhaul as well - the upper control arms, swaybars, lower control arms, and camber arms were all upgraded front and rear to adjustable aftermarket units. The previous owner installed a set of KTS SC line adjustable coilovers with camber and damper adjustment up top. KTS is a very reputable brand in Japan. The car was raised significantly to accommodate shipping; there is plenty of room left on them to slam this car if that's what you're after. A set of 3 piece 16" Volk GTU wheels are also present, wrapped in a set of 205/55/16 Michelins.
Once inside you are greeted with a fairly factory interior. The center console was wrapped in a carbon fiber vinyl that can be easily removed if it is not to your liking. The stereo was upgraded to a double DIN unit that will not power on - however, even if it did, the frequencies are different from the USA and Japan, so replacement is usually on new owners list of first upgrades. The door panels have a few nicks, but overall are in fantastic shape. An aftermarket shift knob and Nardi steering wheel top of the interior upgrades. Chassis mileage for the odometer reads just over 118k (70k~ miles).